---
Welcome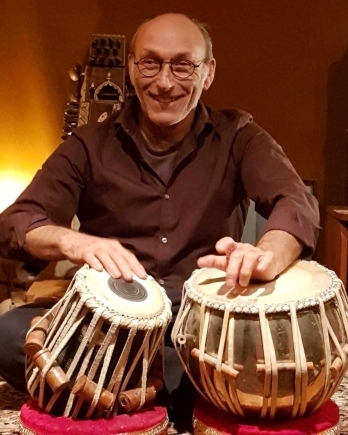 My passion for Indian classical music and its instruments has been for the past 47 years a wonderful journey. It's on this website that I will share some of the most amazing and interesting lessons and experiences with you.

On this website, you will be able to read about the meaning and the profound importance of the sound quality and the process of jawari (the filing of the bridge from where the main sound and overtones are produced). Also, you will find a history of the origin of the flat bridge, jawari and its development.
I have looked into the tanpura, the drone instrument that supplies the backbone to all Indian music. Its history, building of the tanpura and basic maintenance will be found here. Information about playing positions and techniques can be found here too.
Studying tabla and sitar at the Rotterdam's Conservatory, now known as Codarts in the early '90s, I wrote my thesis on tabla. I will also share here some interesting parts from this paper.
And as a service, I will explain some basic instrument maintenance. It's for those of you who are new to the instruments so you understand a little more how to care for them.
If you want to buy or sell an instrument, then I will add your request to my "selling and buying an instrument" page. Send details of your instrument and some good quality photos with your request and I will add it to the page. If you sell your instrument via my page then I will ask you for a small commission.
This website has almost 150 pages, so if anything is unclear, contact me and I'll try to improve it. Also, if there is any part of this website that you feel is incorrect or can be different in any way, please
let me know. I am open to any ideas and also to constructive comments that will improve the site and the information included in it. Some of the articles are a little outdated so if anyone has up to date information for me I would be happy to hear from you. I'm not a scholar, but just someone who wishes to share his ideas.
If you wish to use any part of this website for publishing, teaching, etc, you must refer to my name and website. For more detailed information on this subject, click this link Copyright

Copyright by Toss Levy 2017-2023. All Rights Reserved.

---